New Parent & Volunteer Orientation
PTSA General Meeting
Wednesday, September 21, 2016 at 8:45 am
Lower Academy campus cafeteria.
Coffee and refreshments will be served.
What you can expect:
Learn how to become a PTSA member (it's easy!)
Learn about our events/activities for the 2016-17 school year
Learn how to become a volunteer at CGPA
Ask questions about our school!!!
Witness how a PTSA general meeting works
Why come to a PTSA meeting?
PTSA meetings are a great opportunity to meet other CGPA parents (and PTSA board members!).
You can be the first to hear about important news and upcoming events at our school.
You can learn how your child and CGPA benefit from the work of the PTSA.
You can learn how to volunteer your time to positively impact the learning experience of all students at CGPA.
PTSA meetings bring together the home and the school so that parents and teachers may cooperate in the education of our children.
You won't want to miss this lively and informative meeting.
---

Advertising helps supplement this free website by DigitalPTO.com | Disable Ads Here
Welcome Letter from the PTSA President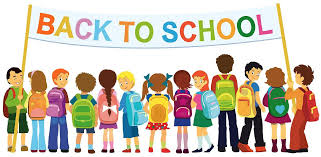 Welcome to the start of another great school year at Coral Gables Preparatory Academy! The PTSA is looking forward to once again providing enriching and enjoyable programs, activities and incentives for the students. Whether you are new to our school or a returning family, our primary focus is the same — the children!
I am looking forward to continuing the long-standing working partnership we have established with our esteemed CGPA administration as well as our amazing teachers and staff to provide an excellent learning experience for our children.
We will be supporting "old favorites" as well as exciting additions this year. In order to make all these things happen, we need your support and assistance, especially via volunteering. I encourage each and every one of you to join our team. As a member of the PTSA, you are a voice for our students and part of the largest child advocacy program in the world! It is such a rewarding experience! Becoming a member of our PTSA is a wonderful opportunity to be involved, "Be Informed, Be Active, Be your child's biggest fan. Be PTSA." Don't miss out, join today.
Volunteering and becoming involved at your child's school won't just benefit your child, his/her schoolmates and the community; it will also benefit you. There are many opportunities to help and we appreciate your time and effort spent making our organization successful.
I look forward to working together in the coming year!
Thank you and have a great year!
Lauren Carpintero
Coral Gables Preparatory Academy PTSA President
---

Advertising helps supplement this free website by DigitalPTO.com | Disable Ads Here